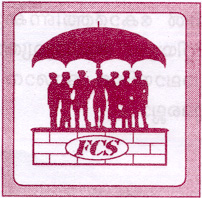 Welcome to the web site of THE SOLITARY RETREAT

SOLITARY RETREAT is a unique health resort cum cultural centre, run by the Focus Charitable Society. An occasional solitary dwelling center for the lovers of books and fine arts. Located in the State of Kerala in India, in the flora and fauna of Peermade, about 4500 feet above the sea level, spread out in 30 acres of the Peermade hilltop land, provides reconditioning and purification of your mind and body, leading to health, peace of mind and happiness.

We are excited and pleased that you are visiting our web site. Our centre is here to provide unique adventures for any vacation.

On this site you'll find information about our activities and facilities, along with descriptions of our special getaway packages. We hope you will find all of the information you are looking for about our recreation center. Just click the links on the top of this page.

A Unique Health Resort cum Cultural Centre.

The Solitary Retreat
Laison Office:
Holly Syndicate,
Puthiyakavu,
Thripunithura Post,
Ernakulam - 682301,
Kerala State, India

Phone: (91)484-530188

Or e-mail: